Danielle Frankel Studio proudly offers an exclusive experience to clients wishing to procure custom bridal gowns & evening wear.
The custom design process is an intimate collaboration between Danielle and the client. It is an exclusive experience in which the client works directly the the atelier and design team on a gown at a level of craftsmanship that holds itself to the highest standards of dressmaking.
For custom inquiries, or to book an initial exploratory consultation, please contact
custom@daniellefrankelstudio.com
Beyond a frosted glass door inside the 39th Street studio of Danielle Frankel, an Atelier of master patternmakers and sewers first create every custom Danielle Frankel gown by hand, preserving an endangered craft in the heart of New York City's Garment District.
The custom process begins with an initial consultation in the studio or over video with our client relationships team to understand the needs of the client, timeline and general design direction.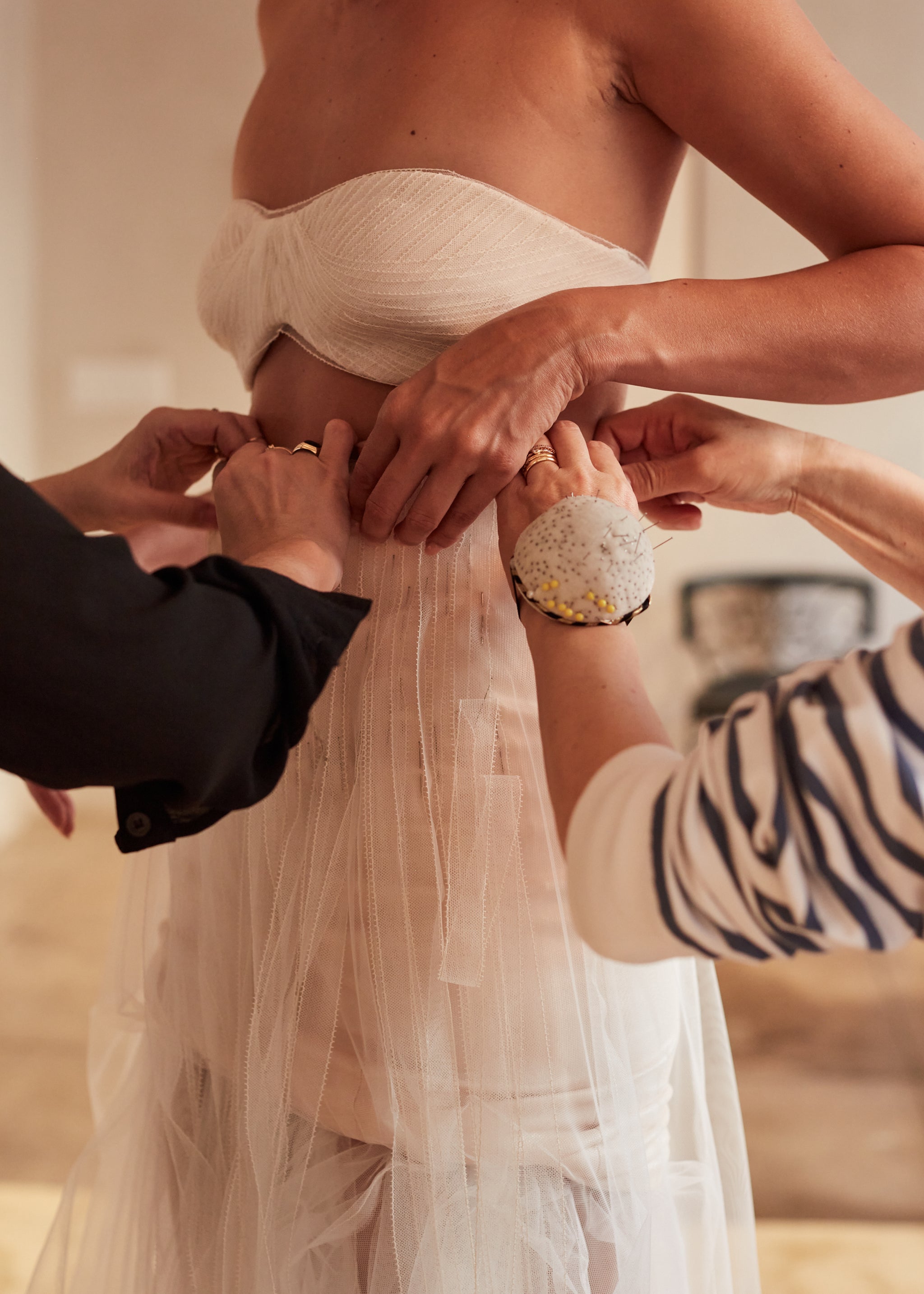 Once there is a clear concept, Danielle works directly with the client and provides sketches and swatches, considering all elements reviewed in the initial design meeting.
The client has their measurements taken at the New York Atelier or remotely depending on the clients location and a timeline is put in place for the first fitting. After this point in the process, the timelines and fittings vary depending on the gown design and complexity of the garment.